On one fine day, while I was browsing my email, I got this one very interesting email. The title of the mail was "Are you smarter than a 10 year old?". This intrigues me so much that I can't resist to open it that instant. What I see was a simple drawing of a ....... bus?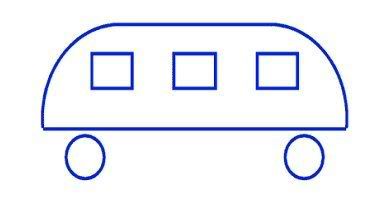 It asked, "Which way is the school bus traveling? Left or right?"
Look closely at the picture you are having a hard time to recognise which way it's going. Quite something isn't it?
This picture is shown to Preschoolers and they were asked which way the bus is traveling and a whopping 90% of the kids answered "The bus was traveling to the left"
How come it's to the left and not to the right? :sigh:
When asked how they got the simple answer, they simply replied;
"The bus had been traveling to the left since the door cannot be seen"

How do you feel now?