Pernah dengar pasal '1 Litre of Tears" atau dalam bahasa Jepun, "1 Litre No Namida"? Sebenarnya, pernah terdengar seorang kawan menyebut-nyebut pasal suatu kisah drama yang sangat menyedihkan. Jadi, tergeraklah hati kecil ini, hendak google akan perkara tersebut. Apa yang terjumpa sangatlah mengejutkan.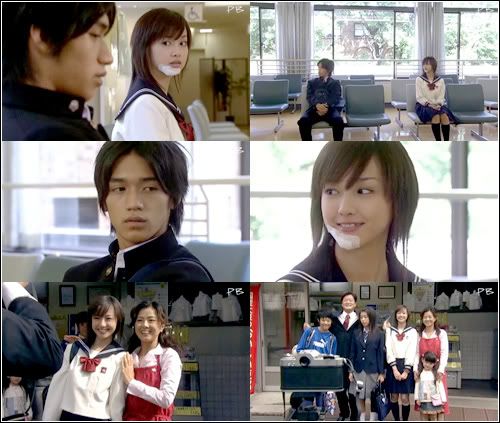 Rupa-rupanya, "1 Litre of Tears" itu adalah drama yang diadaptasikan dari sebuah buku atau novel sebenar yang ditulis oleh penulis yang menulis perihalnya sendiri. Apa yang betul-betul menyayat hati aku adalah, penulis membuat diari atau catatan harian tentang dirinya, sejak dia menghidapi penyakit itu ketika dia berumur 14-15 tahun, sehinggalah 10 tahun yang akan datang. Rasa sangat-sangat nak tonton cerita ini.
Jadi, kamu atau kamu. Ada tak CD cerita ini?
P/s: Nik, takkan takdak kot?
By the way, aku telah buat another blog in tumblr, untuk English purposes. So, kalau hendak check, silalah.